Digital Recording & AV Integration
From portable audio recording to fully-integrated digital courtroom recording and more, JAVS is the trusted AV provider for over 10,000 installations worldwide.
The JAVS Philosophy
At JAVS, we believe that it is everyone's basic, universal right to have an open, transparent society. The only way to preserve that right is through an accurate and accessible audio/video record of due process.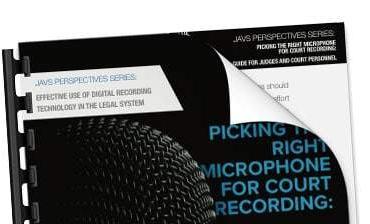 Picking the Right Microphone: A Guide for Judges and Courts
Every courtroom is unique and has specific needs when it comes to outfitting the perfect audio or audio/video equipment for the room. We believe, the process of choosing the microphones that are best for your courtroom...
Capturing Nonverbal Communication
In "Getting the Whole Story: Why Capturing Nonverbal Communication is an Important Part of the Video Court Record," Helling writes, "Discrepancies can exist between written transcripts of a court hearing as different court reporters ...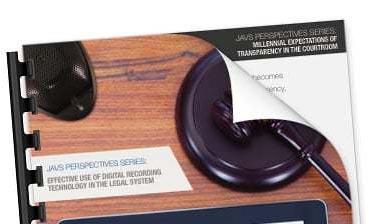 Millennial Expectations of Transparency in the Courtroom
In the white paper, "Millennial Expectations of Transparency in the Courtroom," Julie Helling explores this idea. In it she writes, "Advances in technology mean that it is easy to capture court proceedings digitally...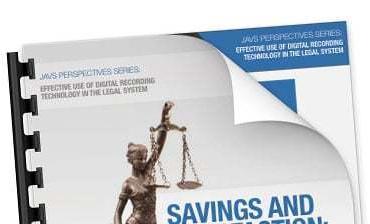 Savings & Satisfaction: Making the Video Court Record
Like court systems everywhere, the Kentucky Court of Justice struggled in the early 1980s with the usual suspects--"growing caseloads, excessive delays, tight budgets, and increasing costs for litigants." Driven by...